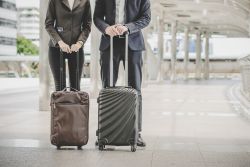 Szukasz miejsca na wyjazd integracyjny niedaleko Warszawy? Dobrze trafiłe/aś!
Henry Ford powiedział kiedyś, że połączenie sił to początek, pozostanie razem to postęp, a wspólna praca to sukces. Dziś wiemy, że dobrze zintegrowany zespół to nie fanaberia, ale konieczność, aby praca przynosiła efekty. Dowiedz się, jak zorganizować wyjazd integracyjny.
Co to jest integracja?
Pozytywnymi efektami wyjazdów integracyjnych jest stworzenie więzi między pracownikami. Integracja może przynieść wiele pozytywnych efektów, np.:
odnalezienie łączących zespół wspólnych celów i wartości, takich jak lojalność i solidarność;
zwiększenie motywacji do pracy w zespole;
rozwinięcie umiejętności komunikacyjnych członków zespołu;
odpoczynek, relaks i regeneracja. Wypoczęci pracownicy są efektywniejsi.
Pamiętaj, że współpraca przynosi więcej korzyści niż konkurencja. Integracja to inwestycja, która się zwraca.
Jak zorganizować firmowy wyjazd integracyjny?
Jakie warunki są potrzebne, aby wyjazd integracyjny się udał? Po pierwsze, aby uczestnicy byli aktywni i mieli ochotę przyswajać wiedzę, powinni mieć zaspokojone podstawowe potrzeby. Pracownicy powinni być wyspani i wypoczęci. Dlatego nie zaczynajcie zajęć bardzo wcześnie rano. Zadbaj o przerwy. Uczestnicy nie powinni być też głodni, dlatego zadbaj o dobre wyżywienie. Zadowolony człowiek łatwiej przyswaja wiedzę i nawiązuje znajomości. Weź pod uwagę, że nie wszyscy lubią głośne zabawy do białego rana. Niektórzy wolą spokój. I najważniejsze: aby uczestnicy się nie nudzili, zadbaj o ciekawy program wyjazdu.
Wyjazd integracyjny – atrakcje
Zastanawiasz się jak urozmaicić gościom czas? Oto kilka sprawdzonych pomysłów na program spotkania:
przebierane imprezy,
ogniska,
pokazy,
wycieczki krajoznawcze,
zawody,
aktywności sportowe,
kręgle,
warsztaty rozwojowe,
warsztaty komunikacyjne,
warsztaty artystyczne.

Miejsca na wyjazd integracyjny koło Warszawy
Wiele hoteli i ośrodków oferuje wynajem na wyjazdy integracyjne. Jeśli szukasz miejsca na wyjazd integracyjny, oto aspekty, którymi można się kierować przy jego wyborze:
prosty i szybki dojazd, żeby zmęczenie podróżą nie popsuło zabawy;
bliskość natury, bo w przyrodzie najlepiej odpoczywamy;
estetyka miejsca, w pięknym miejscu czujemy się dobrze;
dostępność sali konferencyjnej;
dobry catering;
atrakcje dostępne na miejscu.
Tak się składa, że Talaria Resort & SPA spełnia wszystkie te warunki.
Talaria – idealne miejsce na wyjazd integracyjny pod Warszawą
Wybierz Talarię niedaleko Warszawy na wyjazd integracyjny. Kompleks znajduje się w XIX-wiecznym odrestaurowanym dworku otoczonym starym parkiem i stawami. Do tego na miejscu czeka wiele ciekawych atrakcji: aktywności terenowe; nastrojowe wieczory w Sali Myśliwskiej; zabawy karaoke; dyskoteki; degustacje win; nalewek; miodów i innych alkoholi pokazy sokolnicze; pikniki; grille i ogniska oraz wiele innych.
Na miejscu można też wypożyczyć rowery, łódki, kajaki, quady czy kije do nordic walking i poznawać piękną okolicę.
Jeśli chcesz dowiedzieć się więcej, skontaktuj się z nami:
Ewelina Mnich
rezerwacja@talaria.pl lub 883 103 211
Beata Magos
sprzedaz@talaria.pl lub 883 103 201